Event Period: Dec 01 0:00–Dec 01 23:59 EST(GMT-5)
Event Details: 
Spend any amount of Gems as shown below during the event to win Glory:
Spend 1,600 Gems to win 1,000 Glory!
Spend 3,200 Gems to win 2,000 Glory!
Spend 8,000 Gems to win 5,000 Glory!
Spend 16,000 Gems to win 10,000 Glory!
Spend 30,000 Gems to win 20,000 Glory!
Event Rules:
1.Players will only receive the highest reward tier they qualify for. For example, if you spend a total of 8,200 Gems, you'll only win the rewards for spending 8,000 Gems.
2. All rewards will be sent through the in-game mailbox within 1 business day after the event ends.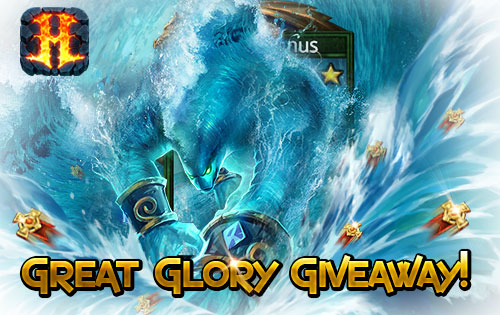 Signature
Welcome to Deck Heroes!